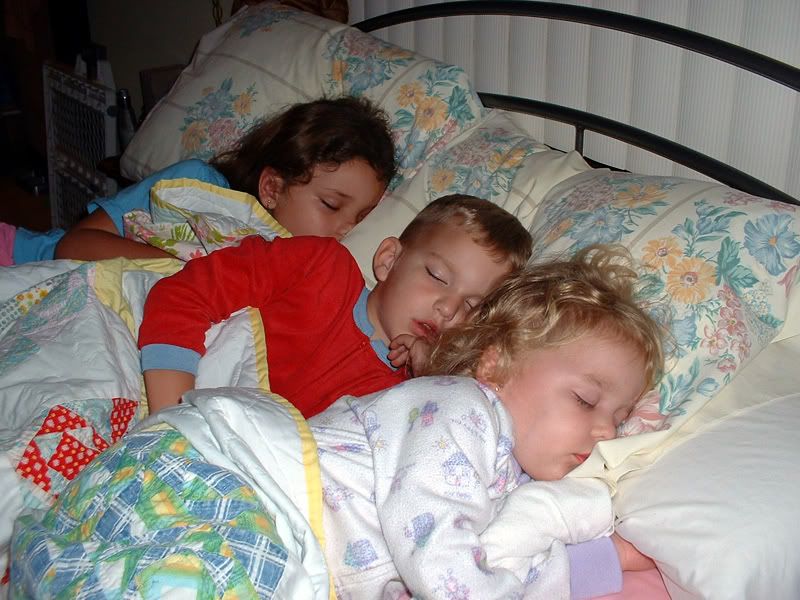 Sweet Dreams
1. Have you ever had a dream that you felt was a message from some "higher power?" Do you think it's possible to receive such messages through dreams?
I have had some pretty wild and vivid dreams since Bob died. Do I think that they were from some higher power? I'm not sure. I think they were what I call, "wishful dreaming". I can remember one in particular that happened near the 5th anniversary of Bob's death, in which I was chasing him all over a small town, with hills and valleys and there were huge traffic jams. He was in a small yellow convertible and when I would just get up to him, he would vanish around a corner. I remember how frustrated I was getting as I had chased him all day. I finally caught up with him on a ferry, and after I got in the car, he reached over and held my hand without looking at me. Then he said, "as much as I love you, I have to go". Prior to that dream, I was beating myself up that I wasn't further along in my grief journey than I was. I kept telling myself that I was holding on to him too much, and couldn't let him go. So, was this dream from a "higher power" or guilt? Who's to say.
2. How much does a person's musical preference tell you about them?

I don't think musical preference tells you anything about a person. Most people would be shocked by the music I listen to, never thinking that I would be a fan. I do think that if a person likes music or not tells you something about them. To me a person that listens and enjoys music is someone who can think for themselves, with imagination.
3. What time did you get up Friday morning? Were you part of the shopping madness?


Friday morning I was up at 5:30am. No shopping for me, it was work as usual.
4. Take this quiz: What religion do you fit in with?


Your ideals mostly resemble those of the Taoist faith. Spirituality is the most important thing in your life. You strive to live by all of your ideals, and live a very intellectually focused life.
80% spiritual.
20% reason-oriented.
5. Is the answer you received the religion you feel you really do fit in with?


Yes. Although I am not sure about the Taoist faith, I may just have to look into that more.
6. READER'S CHOICE QUESTION #77 from Globetrotter2: Do you have any special nicknames for your significant other when you're annoyed or irritated with them? If so, give us a few of them (NO PROFANITY, please).


Although I have no significant other at this time, I had a few choice names for Bob when he was alive. DipSh-t, Sh-t for brains are a few of the nicer ones.